Bibby Line Group // 26th May 2021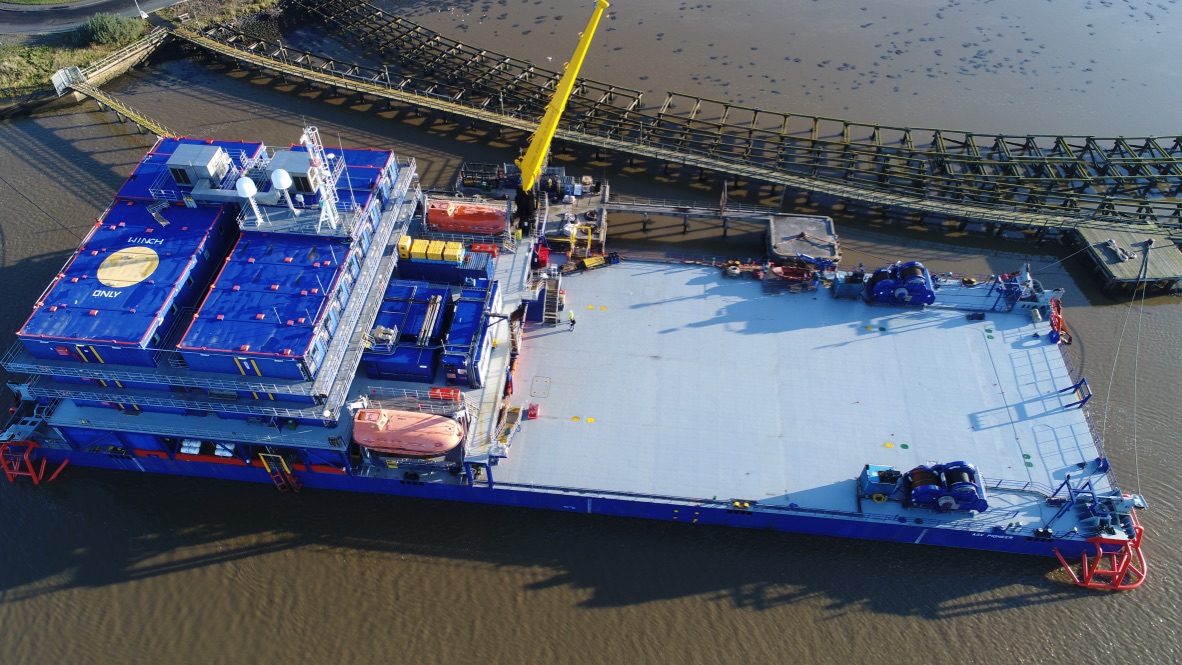 Bibby Marine has purchased a new vessel – The ASV Pioneer – an accommodation barge designed to offer quality shoreside accommodation to workers, often in hard to reach locations.
The ASV Pioneer will be will be renamed 'Bibby Pioneer' and will play a key role in the next phase of Bibby Marine's development.
The vessel is 100m x 30m – about the length of seven buses and two buses wide – and can accommodate 120 people comfortably in two person cabins with en-suite facilities.
Like Bibby Marine's five existing floating accommodation barges, or 'floatels', these structures can be transported to any shoreline across the globe, and offer an environmentally friendly, high quality alternative to building a new structure to house workers in remote areas.
Read how Bibby Marine supported Singapore's Covid-19 efforts by housing workers.
Ken Roby, Fleet Manager Operations was involved in the vessel's purchase:
"We're delighted to welcome a vessel of Pioneer's quality to our fleet. It's acquisition is due to collaboration and team working with many departments across Bibby.
"The Commercial Team made all the initial enquiries and passed it to Operations and Technical departments to check feasibility and check over the vessel. The Finance Department then stepped up to arrange the purchase of the barge, along with countless others from the Bibby Line Group who helped to make this happen. It really has been a great example of our teams living the Bibby values leading to a successful outcome.
"We are looking at plans to increase the accommodation space to approximately 200 people in single cabins. This will involve building quality accommodation on the remaining flat deck and integrating it into the existing accommodation block , so the barge will look more like a traditional Bibby Marine barge. Then we can put her to work. "
The barge has had a fascinating history. Built in 2007 as a straight flat deck barge, in 2011 it was converted to include accommodation and equipment so it became self-sufficient. Recently it's been used for laying power cables and maintaining them in the North Sea and was also involved in the Costa Concordia salvage in 2014.
The official hand over of the barge will take place on Thursday 3rd June in Blythe, Northumbria.