Bibby Line Group // 10th March 2022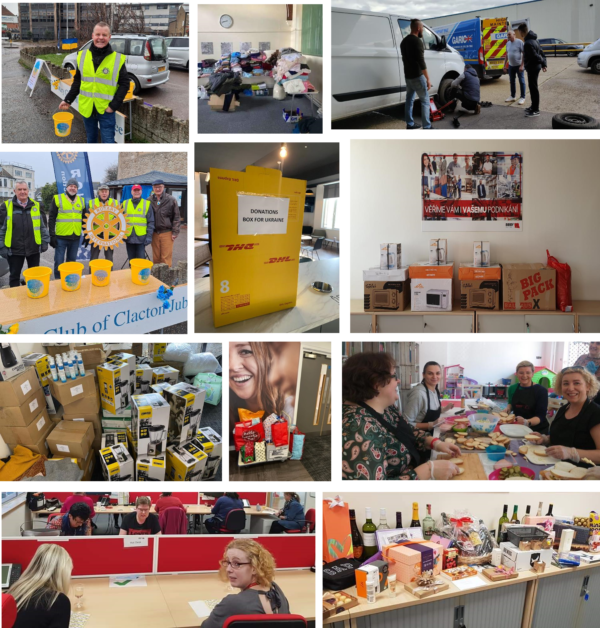 As colleagues across Bibby Line Group, we pride ourselves on living our values, especially 'Do the Right Thing'.
And nowhere has this been more evident than how colleagues have responded to help those affected by the invasion of Ukraine by Russia.
Stories so far include:
BFS colleagues from the Czech Republic helping Ukrainian families with accommodation and donations
Garic colleagues volunteering and providing welfare vans to transport donated goods at the weekend
BFS Leicester team organising a fundraising evening, plus a raffle
BFS Poland setting up a donation page, that has raised over PLN 6,460 (£1,150), as well as making sandwiches for refugees standing in line
Bibby Marine colleagues organising donations in Walker House to collect essential items to be transported to impacted areas
BFS team in Banbury co-ordinating donations from clients including brand new children's clothes, kettles, toasters, coffee machines, blenders, facemasks, temperature guns and sanitiser
Garic teams oragnising collections and donations at their sites
Various collections in Bibby Financial Services offices to support those affected
Individual colleagues efforts – including BFS' Toby Western,  fundraising and donating goods locally, as well volunteering
Bibby Marine's Louise Bigley volunteered to go to Poland for three days to assist with providing Aid to the refugees of Ukraine in the form of food, water, and medicine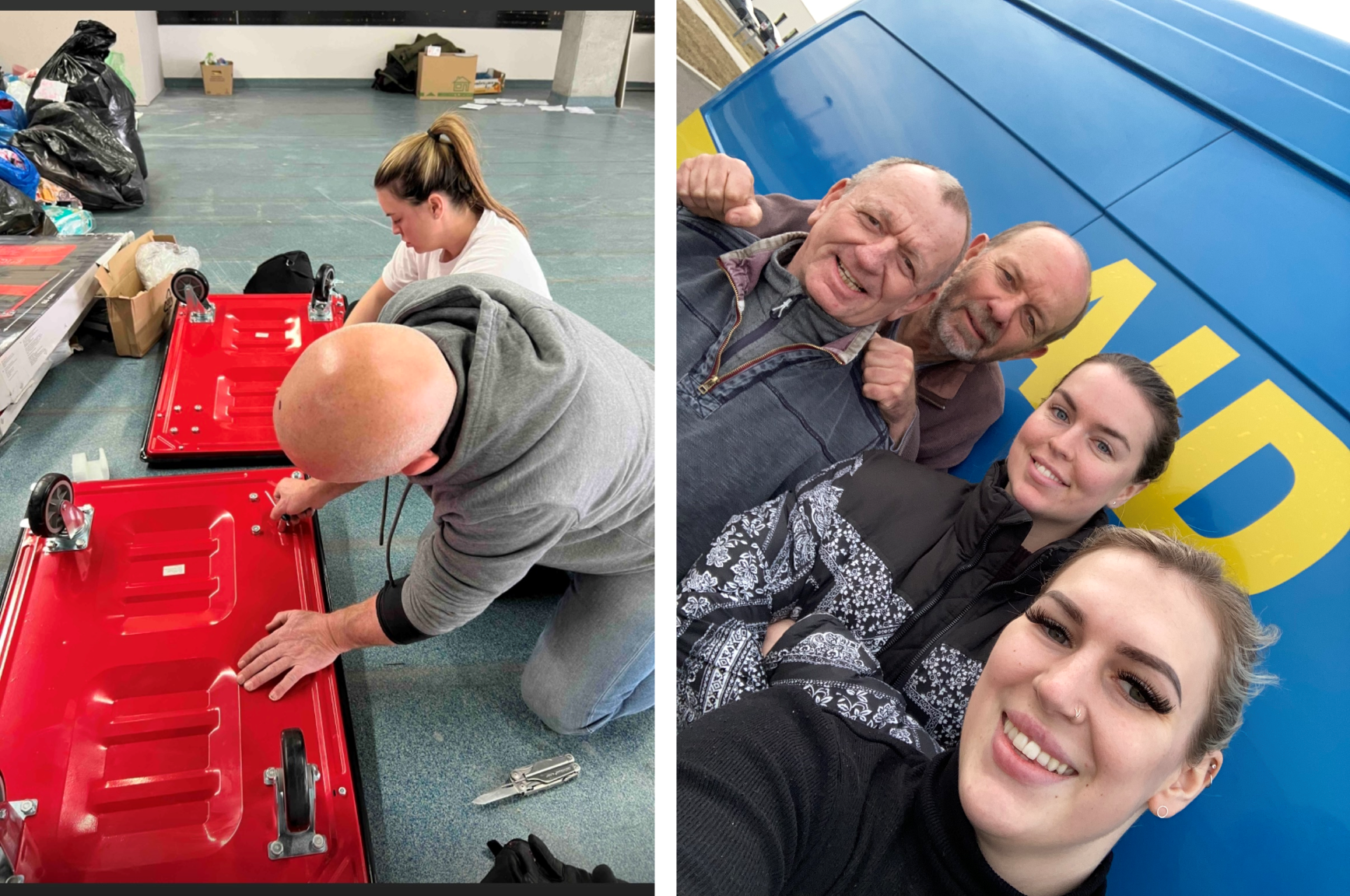 Louise Bigley (above, centre) explained why she had to travel and volunteer: "Seeing the people on the news versus seeing them in person is heartbreakingly eye opening. These people have been fleeing for their lives across miles of dangerous territory and to see them with nothing but their loved ones and suitcase, sometimes even just a carrier bag, was harrowing. A positive from this is seeing a range of nationalities from all over the world coming together to help these people. A massive thank you to anyone who donated items or cash, I implore you to keep doing so."  
We know there is more activity, so if you are doing something you want to share please email community@bibbylinegroup.co.uk to let us know.
BLG support at the moment is channeled through the existing GSB scheme, so:
Matching fundraising and payroll giving that is required to go directly to a registered charity. The cap for this is £1,000 (or Euro equivalent) match funding per event, with each colleague having an allowance of £2,000 per year. 
And through colleagues donating time for good causes as part of our Donate a Day initiative
Find out more at https://bibbylinegroup.co.uk/gsb/get-involved/
You can also read our BLG statement that we issued shortly after the invasion.