Bibby Line Group // 21st October 2021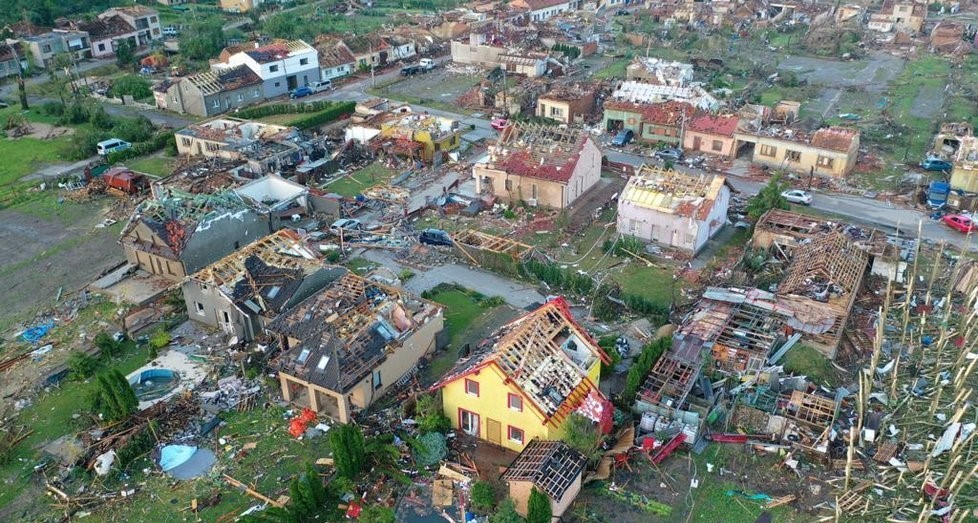 On the 23 June 2021, a tornado in the Czech Republic hit several villages and destroyed hundreds of houses in south Moravia, just 55km away from the Bibby Financial Services' office in Brno. Many families were left without homes, with 136mph winds uprooting trees and overturning cars.
The Total damage is estimated around 1.2 billion EUR with news reports saying the 'scene looked like a war zone'.
As soon as our colleagues at BFS Czech Republic heard about the destruction, in line with the huge national effort, they reacted quickly, donating 1,200 EUR to a national charity to help people rebuild their homes. Colleagues also travelled to the worst hit areas and helped people just after the tornado hit, providing relief and clearing debris.
Jakub Šenberger, Marketing Executive led the support effort within BFS:
"Everyone in the Czech Republic was hit by the terrible news. Huge support came from our folks and it was great so many people helping others in need. It was very spontaneous, immediate support without thinking. We just wanted to help people who lost theirs homes.
"Bibby colleagues truly lived the values, working together and doing the right thing. But ultimately this was an outpouring of care and support for people living locally experiencing a devastating event. These efforts truly support the Compass vision of striving to support the communities in which we live and work and also relates to the helping the environment, as it was so impacted during these events."
Feeling inspired? Want to run something similar in your business? Contact a Point Team member to start the conversation.