Bibby Line Group // 12th January 2021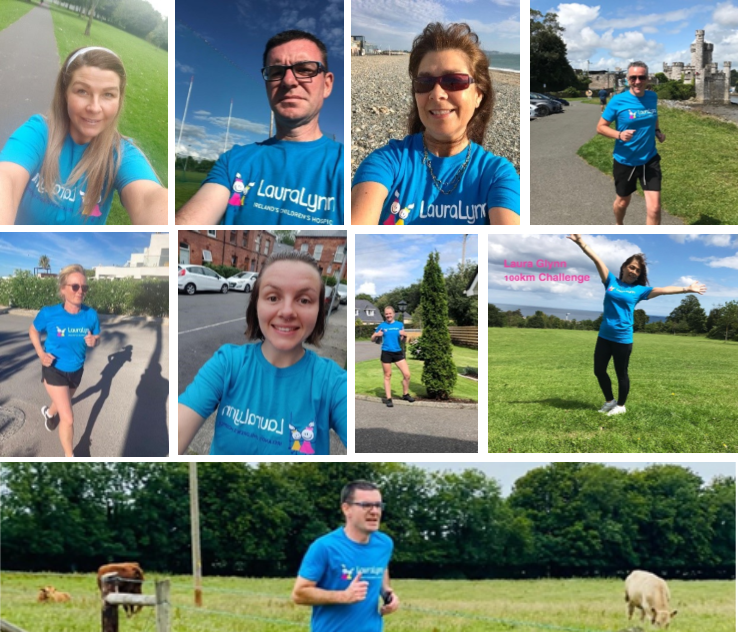 Colleagues at Bibby Financial Services (BFS) Ireland worked together over the summer to walk over 1,800km between them to raise €1,600 (including GSB match funding) for the LauraLynn Ireland's Children's Hospice, that supports children who are really poorly, offering palliative support to families.
BFS Ireland Operations Manager Martina Shannon (above) said: "We at Bibby Dublin love a good challenge, so when asked to take on the LauraLynn Ireland's Children's Hospice 100km challenge we jumped at the chance!
"We donned the blue t-shirt and set out walking and running the length and breadth of Ireland, from Dublin to Gorey, Cork to Leitrim and many towns along the way. As a team we smashed the challenge of 1,800km's completed, and individually some really excelled completing nearly 300km's alone. We have loved every second of it!
"We were absolutely thrilled to raise €1,140 for such a worthy cause, the word children and hospice should never appear in the one sentence but unfortunately this is the reality many families across Ireland have to face and we wanted to do our part to help raise vital funds to make that journey somewhat easier.
Claire Shiels from LauraLynn Ireland's Children's Hospice said, "Because of your support we have helped families to cope with the additional impact of COVID as well as all the other issues they face in caring for their very fragile child. Through short breaks, symptom management, crisis and end of life care, as well as whole range of family supports, you have given families the gift of precious time together and specialist care and support when they need it the most."