Bibby Line Group // 28th February 2022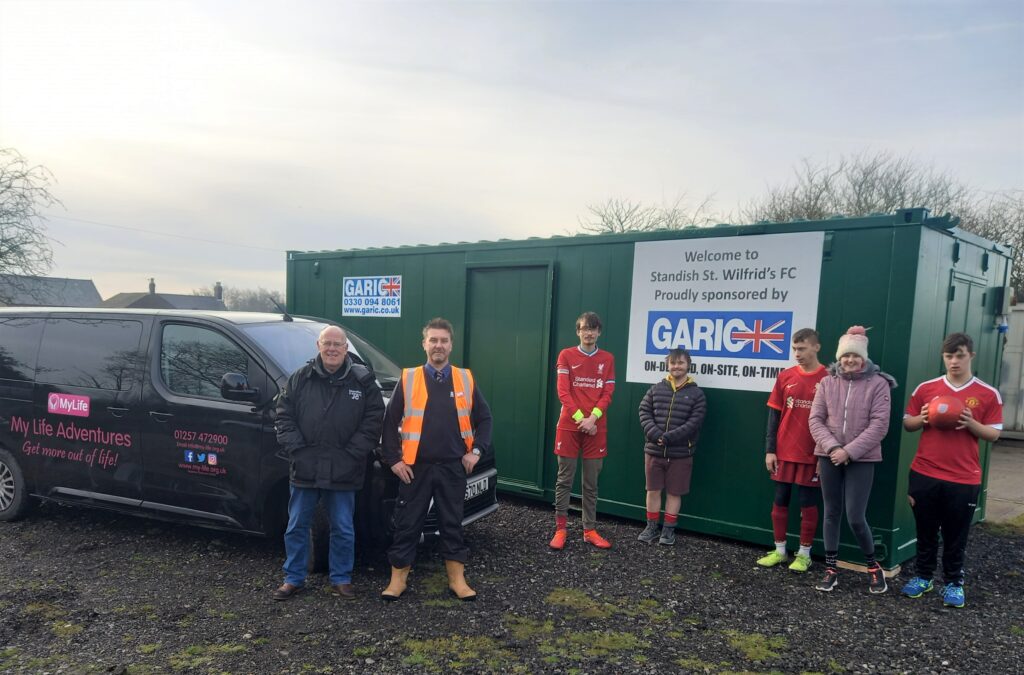 Garic have a long history of working with their communities to offer unique support and make a real difference to people's lives.
Steve Ogden, Production Service Manager at our Bury depot, has a close connection with Standish St. Wilfreds FC, based in Wigan. The club has a history dating back to 1886 and has always been run by volunteers.
The football club was looking to refurbish their changing-room facility when Steve arranged for Garic to carry out the refurbishment. However, due to the condition of the original unit, this was not possible.
Not to be deterred, Steve arranged with Garic management to donate a welfare unit, and completely remodel the unit to include new lights, heating, changing benches, and to fully repaint the exterior.
The unit was delivered at the end of January and was greatly appreciated. One of the club's volunteers, John, stated: "Previously, we struggled to hold on to new players due to not having adequate changing facilities, however, with the new unit we are ready to welcome new players from the community and further afield."
Other local community organisations including Standish Panthers and charity MyLife, which helps improve lives for people living with disabilities, also utilise the new changing space.
Steve said "Standish St. Wilfreds FC has a long history of providing football coaching to teams of all ages in the community. Plans for additional pitches to house more teams in the future look possible now they have a suitable changing facility. We're delighted to have provided the club with new facilities that will help them continue to provide fantastic opportunities for the local community, and we can't wait to see the future of the club flourish."