Bibby Line Group // 27th January 2020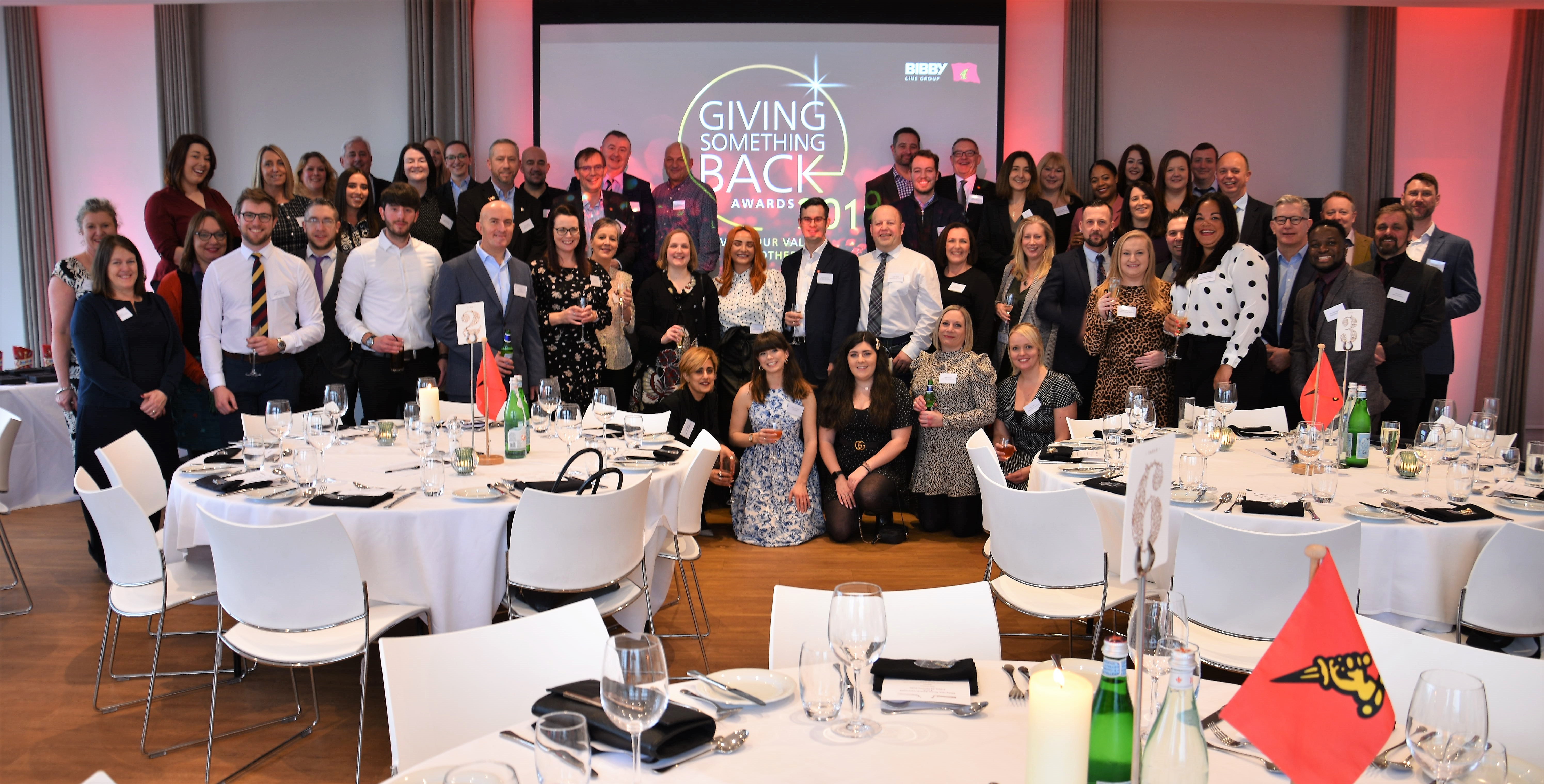 The charitable achievements of Bibby Line Group's most inspirational colleagues were celebrated at the 12th annual Giving Something Back (GSB) Awards Lunch, which took place on Friday 24th January in Liverpool.
Over 50 employees from across Bibby Line Group attended a day of celebrations, nominated by their fellow colleagues to be recognised and rewarded for their charitable activities over the past year or more.
With the support of Bibby Line Group, colleagues raised over £236,950 for 146 charities across the world, bringing our overall total donated via the award-winning Giving Something Back Programme over 12 years to £10.3 million.
Watch the year in review below:
Bibby Line Group supports subsidiary colleagues through £ for £ match funding, payroll giving, funding for UK and international challenge events, and support to find volunteering opportunities.
During the awards, colleagues heard how their peers had volunteered, fundraised and tackled special company challenges to give back to their communities.
BLG CEO John Cresswell, who helped present the awards, said:

"Another terrific GSB event. Listening to the stories, hearing about the achievements and watching the videos, makes me truly proud to be CEO of a Group of companies that has such inspirational colleagues who invest so much of themselves in giving back to our communities.

"Well done to everyone who was nominated, and huge congratulations to all our winners."
Representing the BLG Board, Sir Michael Bibby and Paul Drechsler, CBE were on hand to present the prestigious 'Fellow of the GSB Programme' to Michaela Wright and Ray Brown, both of Bibby Distribution.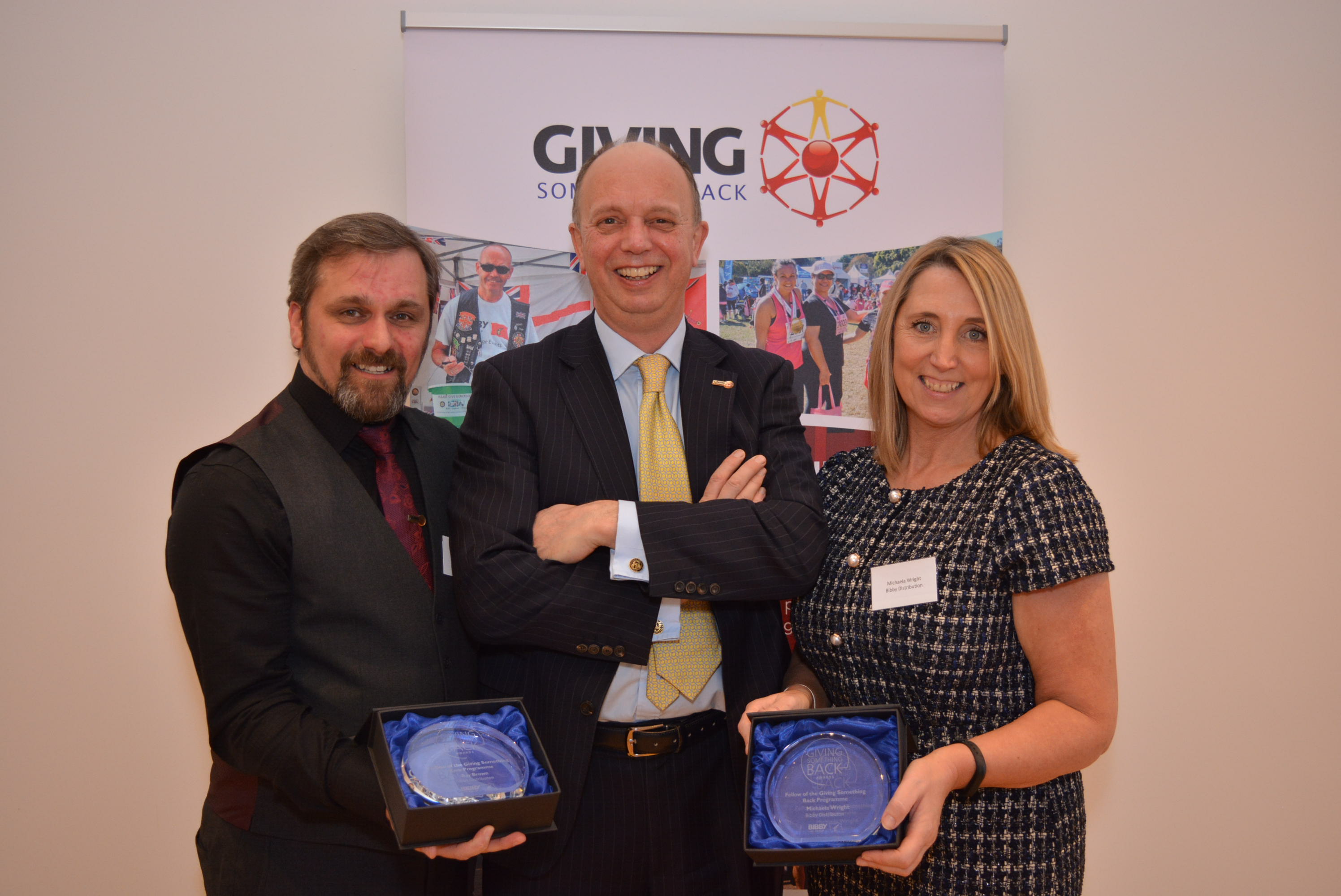 Michaela Wright said:

"I came to Bibby in 2006 and over the years have enjoy many amazing experiences thanks to the GSB Programme. To win a GSB Fellows award is a great honour, especially as there are so many inspirational colleagues within the Bibby Line Group.

Ray Brown said:

" I'm truly honoured to have received this award, especially considering the many achievements of others throughout Bibby. My thanks to everyone who has supported me along the way."

 
The 2019 full list of Winners and Highly Commended Colleagues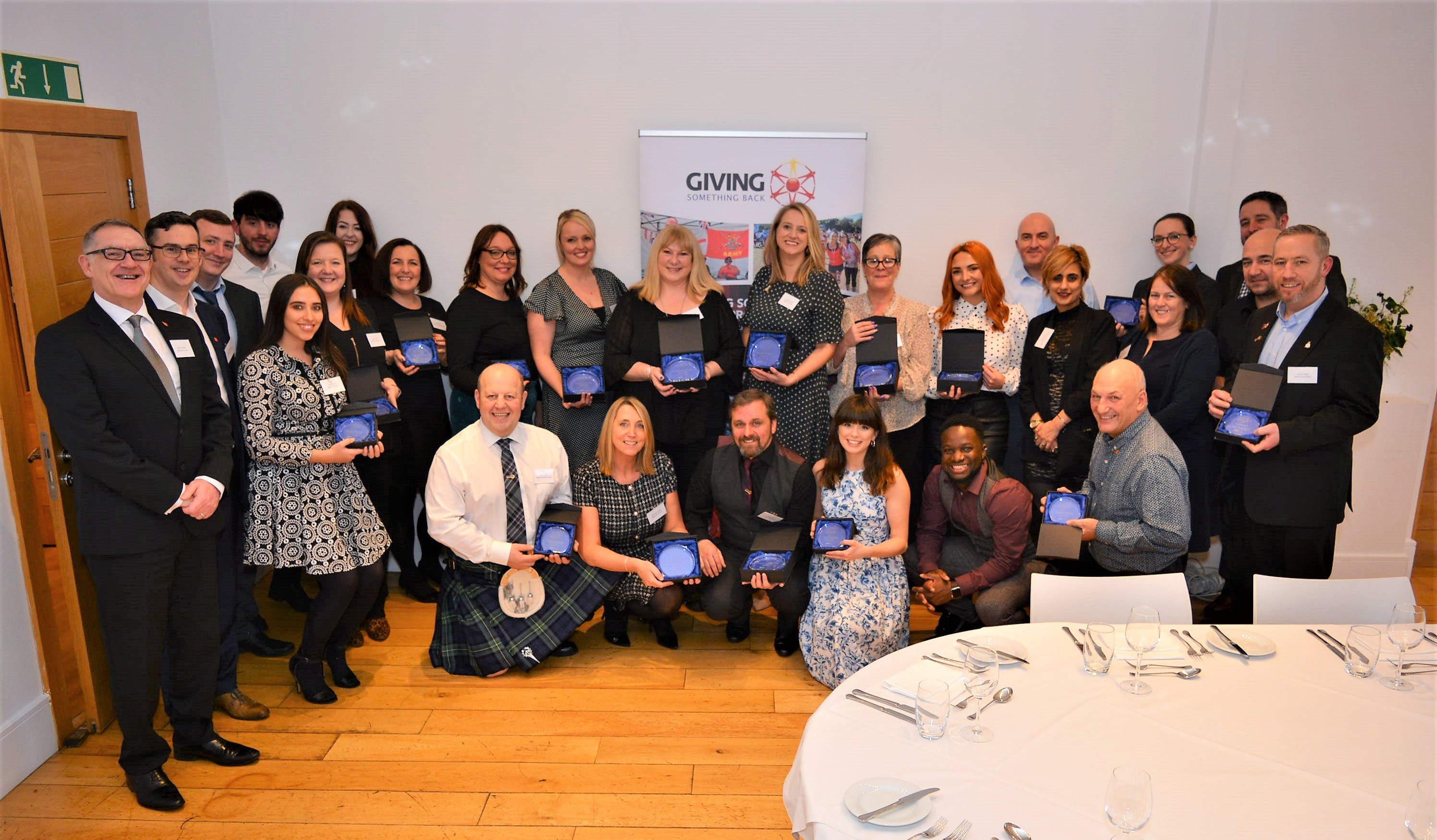 Fellows of the Giving Something Back Programme
Michaela Wright, Bibby Distribution
Michaela took part in the National Three Peaks in 2008, completed the Yorkshire Three Peaks twice, was on the first Grand Canyon Trek in 2009, and joined Teams 4U on trips to Uganda for ten consecutive years.
Ray Brown, Bibby Distribution
Ray was part of the team on National Three Peaks 2008, completed Yorkshire Three Peaks twice, was on the first Grand Canyon Trek in 2009, and joined Teams 4U on trips to Romania and Uganda in 2010, 2011, 2012 and 2013.
Outstanding Achievement
Winner: Jennifer Cashin, Bibby Line Group Head Office
Jen has completed two international challenges, and one UK challenge, plus multiple running challenges, and two Princes' Trust balls, raising over £40,000.
Highly Commended: Mark Brown & Clare Ritchie, Bibby Financial Services
Highly Commended: Robert Earl, Bibby Distribution
Outstanding Volunteer
Winner:  Elaine Tonge, Garic
Elaine has helped co-ordinate, orchestrate and  taken part  in numerous fundraising events, while encouraging and motivating Garic colleagues to raise over £5,000, shared between 24 different charities.
Highly Commended: Lee Cooper-Blair, Bibby Financial Services
Highly Commended: Jade Atkinson, Bibby Maritime
Outstanding Fundraiser
Winner: Becky Gilkes, Bibby Financial Services
In April, Becky trekked 116 miles over 6 days throughout Scotland, took part in the Iceland Trek, and in December hosted an Age UK Christmas lunch for 90 elderly guests.
Highly Commended: Katharine Oliver, Costcutter Supermarkets Group
Highly Commended: Gwen Geay, Bibby Financial Services
Outstanding Innovative Idea
Winner: Sharon Asquith, Bibby Financial Services
Sharon helped organise an innovative Halloween and Bonfire night event with cake sale, bonfire quiz, hot dog and toffee apple sale. Sharon also took part in the Snowdon Moonlight Trek and completed the Wheatfields Yorkshire One Peak Challenge.
Highly Commended: Norbert Kerek, Garic
Highly Commended: Kira Reising, Bibby Financial Services, Dusseldorf
Outstanding Team
Winner: Snowdon Moonlight Trek Challenge Team
The team, made up of colleagues from across the Group, set off at midnight and battled through 18km of rain, fog and sleep deprivation to reach Snowdon summit at 3.30am to raise over £9,200 for charity.
Highly Commended: BDL Yorkshire Marathon Relay Team, Bibby Distribution
Highly Commended: Dawn Gair & Christie Hopkins, Bibby Distribution