Bibby Line Group // 21st June 2019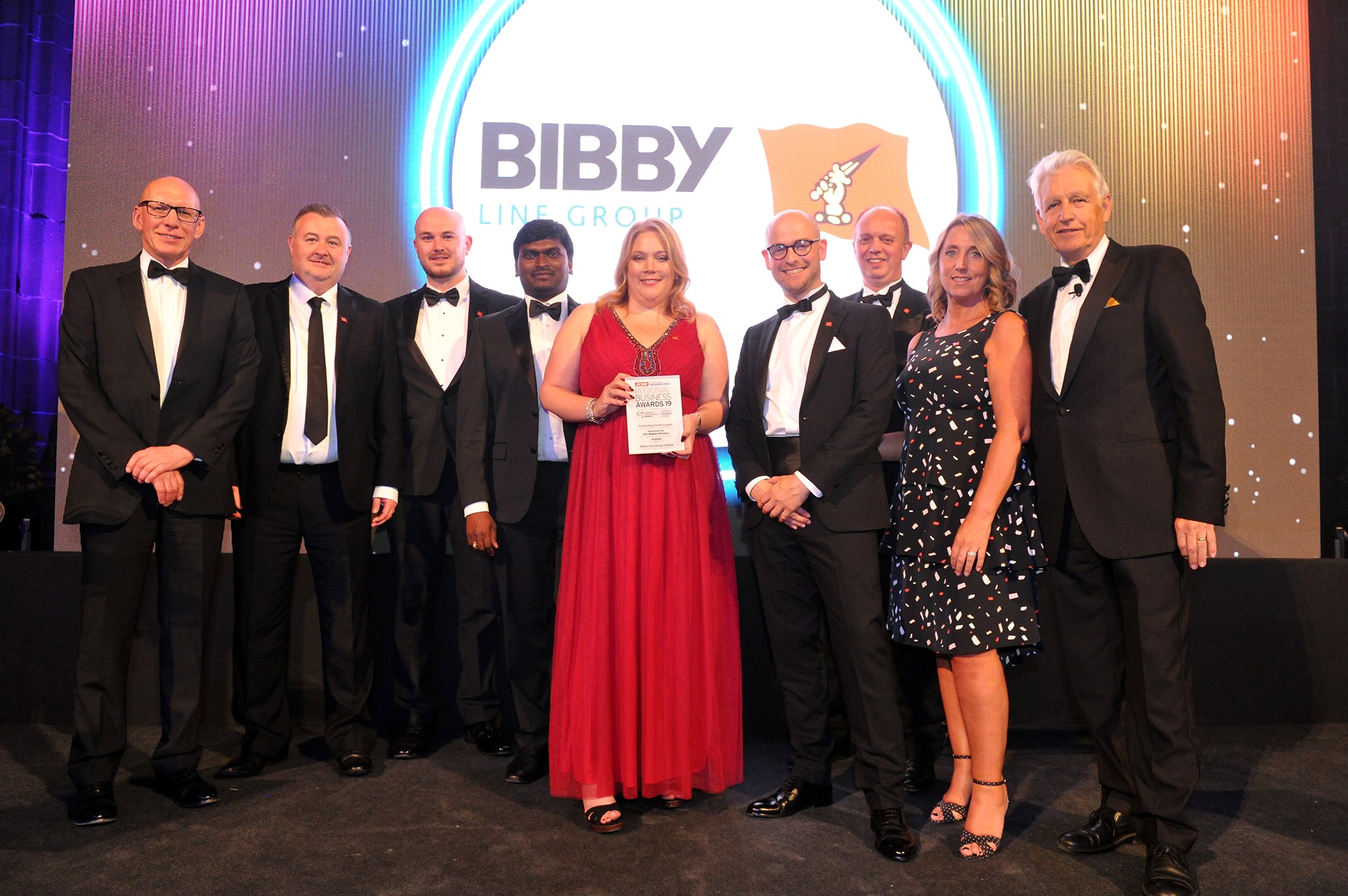 Bibby Line Group celebrated TWO awards at the 2019 Echo Regional Business Awards on 20 June at the Liverpool Anglican Cathedral.
The 212 year old, Liverpool-based company picked up the Outstanding Charity Support Award, honoring the 10 year commitment to local communities as part of the Giving Something Back Programme which has to date donated over £10million to charity.
In a surprise final award, Sir Michael Bibby also won Business Person of the Year Award for an unprecedented second time, honoring his commitment and investment to the region as well as his legacy of setting up the GSB Programme in 2007 – the company's bi-centenary year.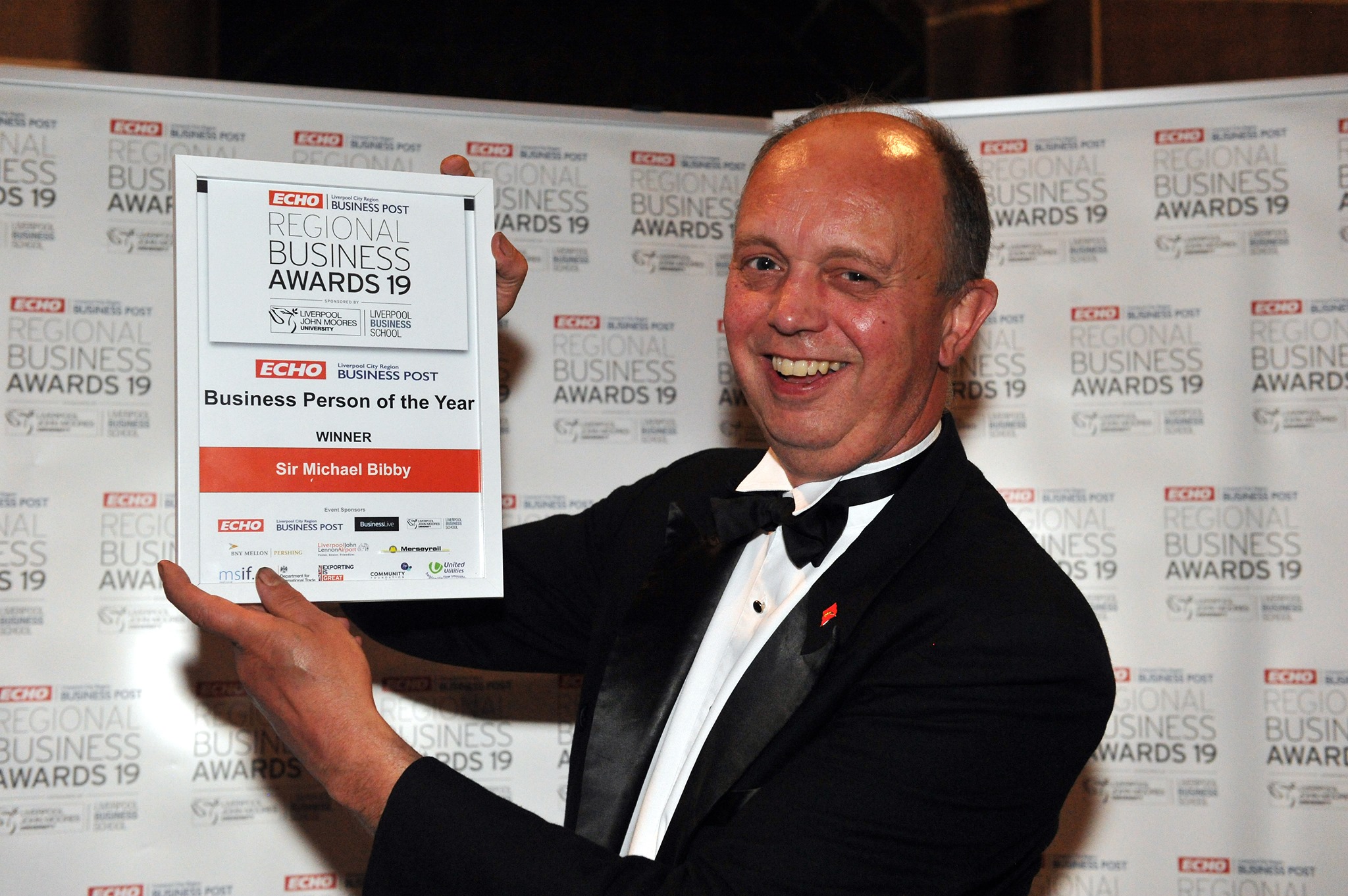 Vicki Wyllie, BLG CSR and Events Coordinator said:
"We are really pleased and proud to accept this award on behalf of all Bibby colleagues – past and present – and for their passion and commitment to the Giving Something Back programme over the last 10 years. Long may it continue!"
John Cresswell, BLG CEO  said:
"Our colleagues are truly inspirational. When I listen to their stories, and their amazing efforts to help local communities by raising money and volunteering for charity, I am immensely proud. As a company that prides itself in working in harmony with our communities, we are keen to encourage and harness this passion and give something back to the good causes our colleagues care about."
Bibby Line Group employs over 4,000 people in 16 countries and has businesses in sectors including retail, financial services, marine, distribution and construction.
Read more about the awards on the Echo website here.