Welcome to Project Compass

"I am very pleased to introduce Project Compass, setting out the Group's ambition to become even more sustainable and responsible.  The world is a highly uncertain environment, but by staying true to our values and building resilience through Project Compass, we can together create a better future.
Since 1807, we've sought to be a responsible family business. It's deeply embedded in our shared group values. It's in our DNA. Today, as a modern, diverse group we understand that it is more important than ever that we focus this positive energy to ensure our business activities are truly sustainable, and make a difference.
There's a huge amount of energy within the Bibby group of companies, and the Bibby family, to make a positive impact with this energy we have an opportunity to do something truly amazing!
Our Compass has four Points – Environment, Community, People and Customer which work together to nurture the sustainability and responsibility of our group.
Project Compass has already engaged with people from across the group.  Not only have colleagues been asked for what they want us to do across each of the four points, but we've also got senior leaders from within each business plugged deeply into the process, talking to their counterparts in the other Bibby group businesses to learn from each other, share knowledge and develop these plans."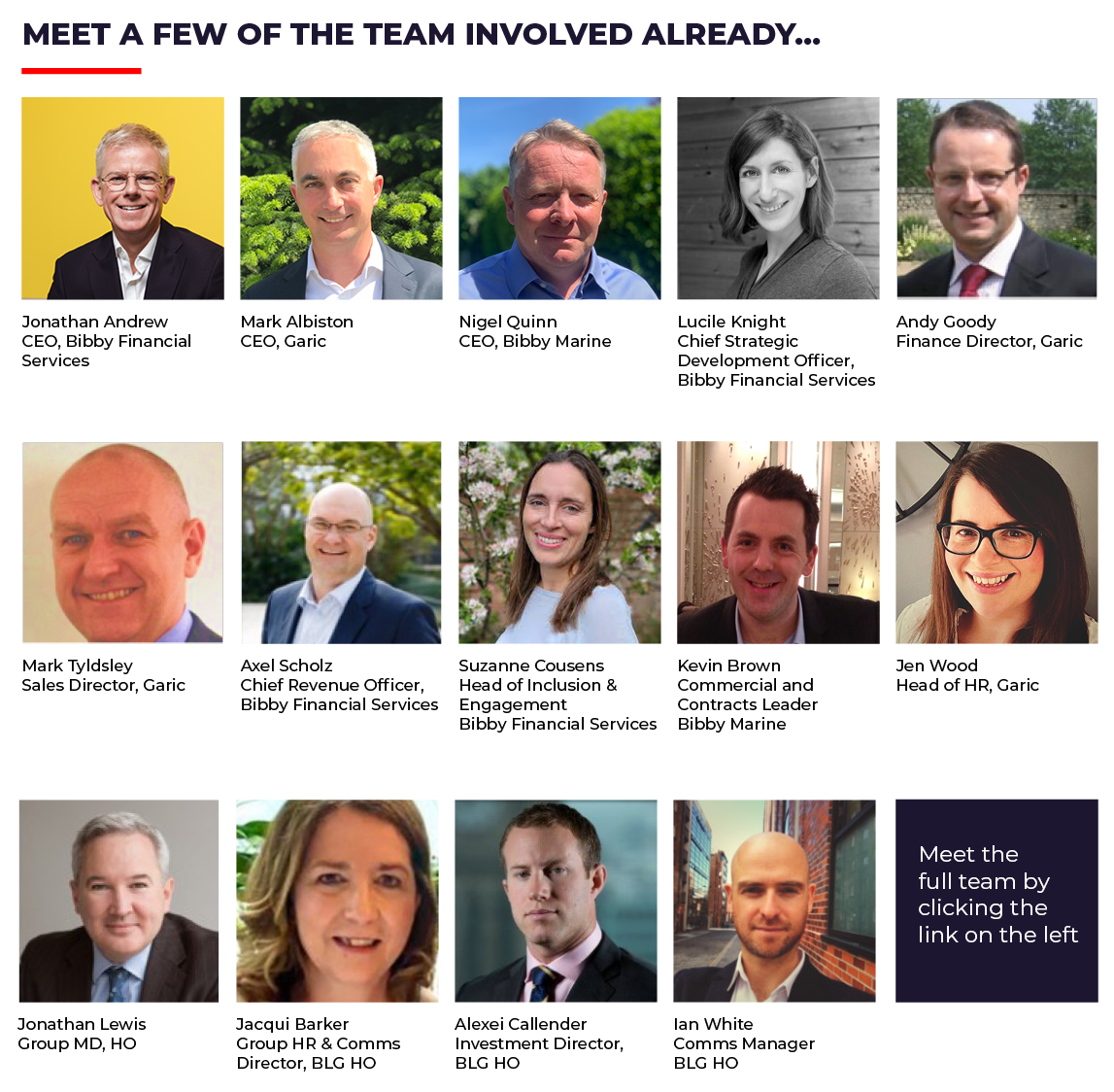 Vision, Goals and Trailblazers
"Against each of the four points of our Compass Four Points we are launching a bold vision, an ambitious goal and series of trailblazer projects to kickstart activity.
These are exciting projects, with the potential to make a huge difference to our colleagues, customers and communities. We will be reporting against of each of these goals to hold ourselves to account. Watch the video below to find out more.
The four Point vision statements have also informed the Group vision for Project Compass:
Our Compass Vision
"A family business, known for creating a better future together"
"The group vision brings together what's special about Bibby and our ambition. After listening to colleagues we know that being part of a family business is special. And in line with our level of ambition, our actions and achievements must be visible both within and outside our Group
Compass is designed as an evergreen project which will keep pushing us to do more. And we want everyone to be involved across the whole group, as well as our partners to achieve our ambitious goals.​
I invite you to read about what we're doing on each of the four points by clicking on the Compass graphics below.  There will be lots of opportunity to get involved.  And we want to keep learning and developing, so please get in touch with any ideas for how we can drive Compass further, faster.
In the meantime, many thanks for all of your suggestions, and for your commitment to creating a better future together.  I am truly grateful."
Jonathan Lewis, BLG Managing Director